FRESH. CONSISTENT. EXCEPTIONAL.
You can relax at home and order favourite, freshly prepared meals from Sushi Edo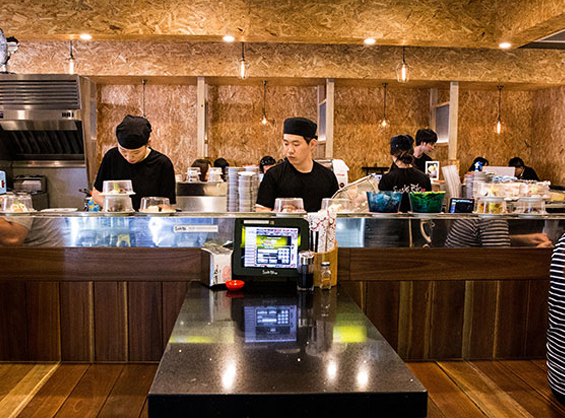 FIND OUR STORES
We consistently strive to improve our service quality in order to give our customers the very best experience.
FRESHNESS IS EVERYTHING!
RICE - We use a blend of the best varieties 'Nishiki' and 'Koshihikari' for each season.
VINEGAR

- We serve and original special vinegar using top quality Mitsukan Japanese rice vinegar with kombu seaweed added to it.

KONBU

– Konbu is an essential ingredient for traditional Japanese cuisine. We only use Japan's finest quality Konbu from Hokkaido.

SALMON

– Our Atlantic Salmon is from Tasmania Wilderness world Heritage area, which is located in pristine marine environment.

TUNA

– We mainly use Yellow Fin, Big Eye and Blue Fin Tuna, carefully hand-picked from specialist tuna suppliers.

LOCAL FISH

– We select fresh local fish daily such as Kingfish, Bonito, Whiting, Mackerel, Sardine… etc
'EDO' is the most prosperous period of Japanese culture. Enjoy the best sushi in Sushi-Edo.